Happy Friday everyone!
Adventures of Newlyweds
are still having a break from the Fridays Letters link up but I'm writing my letters anyway as I like to have a weekly vent!
I'm imagining I'm writing this weeks letters from this quaint writing nook on that old antique typewriter while sipping on a cup of sweet tea.
Dear Retail Therapy - 3 dresses a belt and earrings from one store on my lunch break had me smiling the whole way back to the office. Nothing beats the rush of retail therapy!
Dear Suitcase - You are out and ready to be packed. I've got my packing list and have started getting out my clothes and accessories. I get so excited packing to go on holidays!
Dear Car
- You are getting a new bonnet and door today, I'm out of pocket $550 because of
some little punk
but at least insurance is paying the rest.
Dear Car Battery
- You not starting had me shit scared stranded in a deserted car park late at night and I had to wait over an hour to be rescued by the RAC. I felt like a sitting duck doors locked looking every which way for my rescuer. I'm just thankful that I was kept safe and got home eventually!
Dear Hayfever - The start of Spring this week has given me red eyes and a runny nose .... No people I haven't been partying all night it's hayfever!
Dear Cousin's Birthday - I'll be dressing up as the Birthday boy tonight in a flanno singlet and jeans to celebrate my cousin's 50th ... can't wait to see the look on this face when he realises we have all come dressed like him!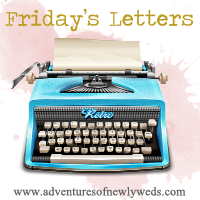 Pin It Now!