If you are a
Jarrah Jungle facebook fan
you will have seen the developments on our front Courtyard in the last few weeks -
once the council approved the fence plans
we had a bobcat driver in to dig out the sand ready for the footings. The concrete guys came last week to pour the concrete footings for the wall. Which means we are now ready for a bricklayer to come and build the wall. Step by step our Courtyard will come together.
I've been busy sketching and drawing how I want
the courtyard
and front garden to look and researching the types of plants that will be drought tolerant, love full sun and survive on little water. I really like the look of feature plants in large pots and have my eye on some
ornamental grasses, birds of paradise, agaves, yukkas
and of course
my much loved succulents
.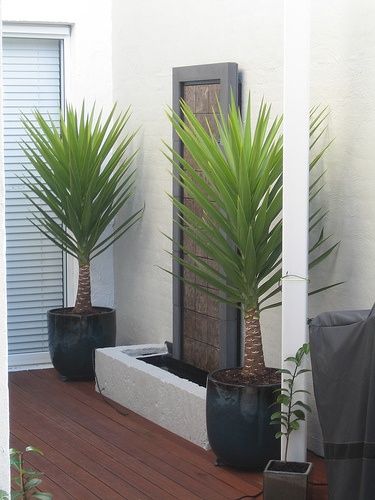 Can you recommend any plants that grow well in pots?
Pin It Now!