I know I'm a little slow on the
Tour De Fridge recap
and I did promise to share photos of our crazy antics so here they are just a few months late!
A Tour De Fridge is getting together with a group of friends and travelling on anything on wheels (bike, skateboard, etc) and going to the 1st house and drinking the fridge dry (or esky in our case) before moving onto the 2nd house and so on. To add to the excitement we pick a fancy dress theme ... this year it was Super Heros in previous years it's been Aerobics and Christmas.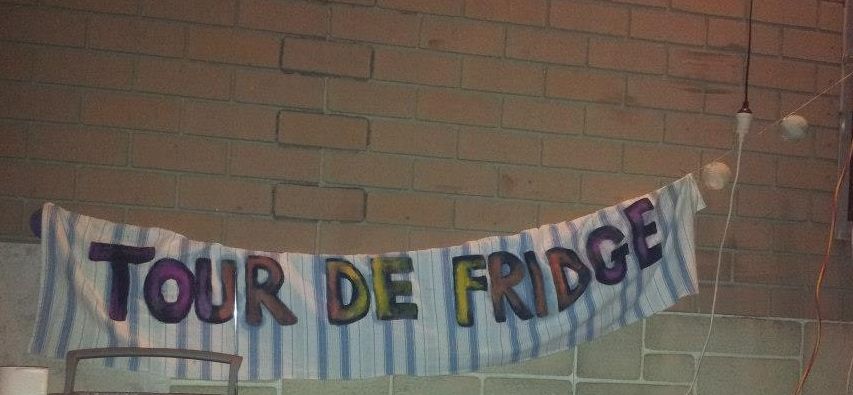 This
Tour De Fridge
had 3 houses to tour to and once we knew numbers we worked out how much to charge for drinks, nibbles and dinner then collected the money and hit the shops.
We bought as much beer, wine, champagne and alco-pops as we could and the remaining money went towards nibbles like chips, dips, sausage rolls and party pies then for the BBQ dinner sausages, rolls and salads.
We set them all up at the houses the night before so we were ready to roll come Saturday ....
That watermelon is not exactly healthy ... we soaked it in a bottle of vodka the night before!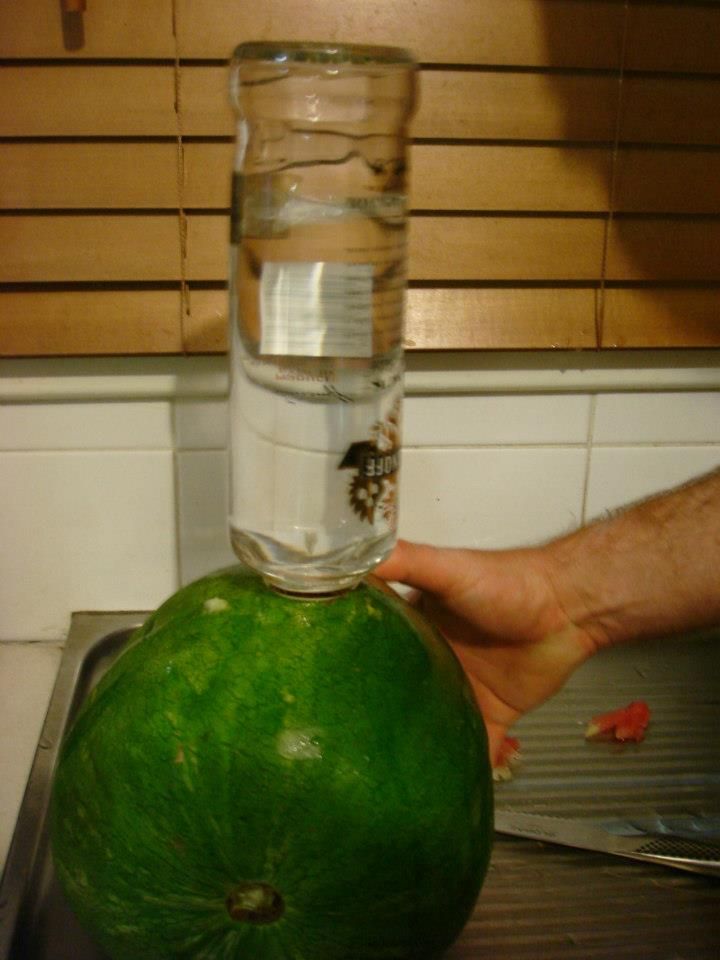 This is my costume - I went as
Pow Girl
a made up comic chick inspired by the red material I found at an op shop years ago that became my cape, paired with some stripy socks, my
Forever New yellow shorts
and a
Supre
comic tank. I added some stick on glitter letters POW to my arm and gems to my face.

This is the group in action ... we had lots of awesome super heros:


Spiderman, Wonder Woman, Bat Man, Robin, Green Goblin, Green Machine, Suits of Invincibility, Policia, Poison Ivy, Captain Planet, Teenage Mutant Ninja Turtles
and just generally lots of underwear worn on the outside of pants
like Sugar Tits and Candy Pants!
There were 3 houses and mine was the last where we ended up just before evening for a BBQ dinner, drinking games and ping pong.
I decorated the patio with lots of flowers in tins - a tip I saw on
Nigella Lawson's show
she's not just good at moaning over her easy recipes!
I was even more thrifty and reused the paper wrapped in the flowers by cutting off strips and sticking to the tins.

You are probably thinking that drinking and riding may be a little dangerous and you would be right ... there was a broken elbow among all this fun and excitement and the year before it was a broken wrist.

So from now on we are going to allow bikes only - the skateboards seem to be the easiest thing to fall off of and the biggest esky is at the last house where everyone can stay after a big day out!


So that's how we party Tour De Fridge style!

Pin It Now!