I'm yet to make a plain bread - it's either savoury or sweet and this Gingerbread loaf was really light and made the house smell sweet and sugary it was just divine.
GINGERBREAD LOAF
750g loaf in Bread Maker
250ml Water
1 tbs Margarine
1 1/2 tsp Salt
1/4 cup Golden syrup
2 tsp Ginger, ground
1/2 tsp All spice, ground
1 tsp Bread improver
480g Plain flour
2 tsp Yeast
1/4 cup Sultanas
1/4 cup Almonds, slivered
Add the ingredients into the Bread Maker in the following order - liquid, dry, yeast and then press start.
Measure all the liquid ingredients first - add the water, margarine and golden syrup
Next add the dry ingredients - Spices, Ginger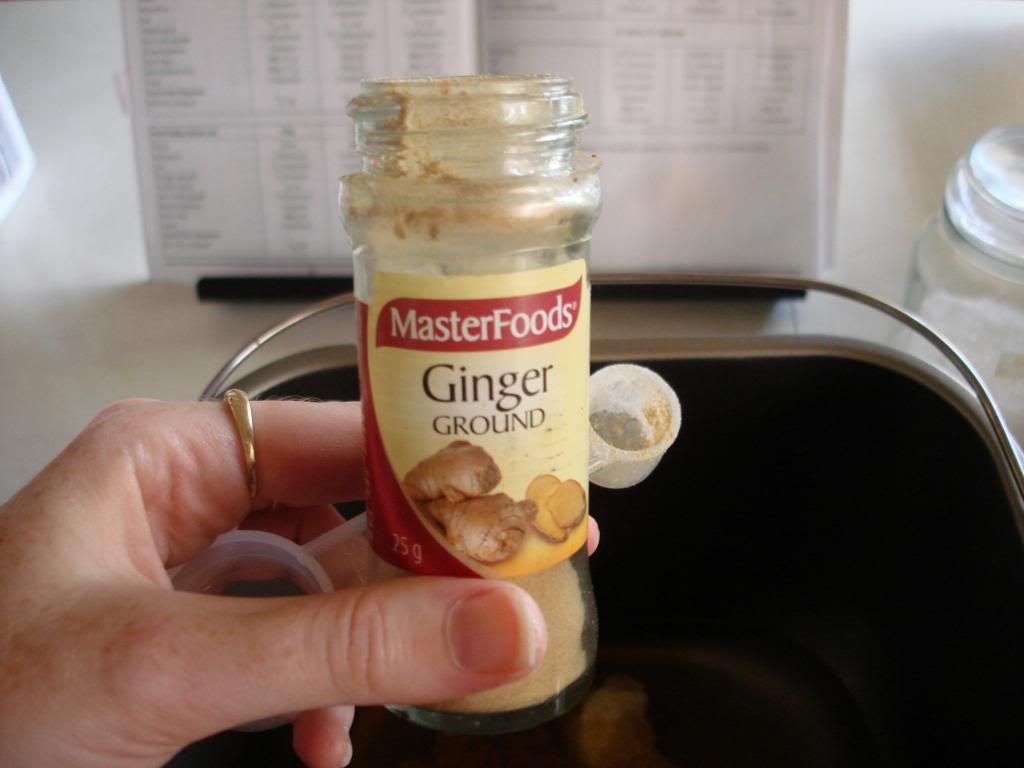 And All Spice
Bread Improver which makes it fluffy
Then the flour is measured and added
Lastly the Dry Yeast to help it rise
Then it all goes into the Bread Maker to mix and knead all ingredients together
The sultanas and almonds are dispensed and mixed in
Next it rises and then bakes
When it's ready it will switch from bake to warm and you can turn it out
Slather it in butter and eat with a cuppa
it's the breakfast of champions!
This is what I love about my Bread Maker, you just put it all in there and it mixes, kneads, rests and bakes all by itself!
[All images my own]
Pin It Now!