When I was unpacking all my kitchen stuff over the weekend I came across some bottles I'd kept to reuse and thought one would make a nice looking oil bottle. Herb infused oils are so easy to make and over time the flavours develop more and more and add that extra bit of aroma to your cooking.
Last time
I made a chilli, garlic and herb oil
the bottle was so big (it was a sangria wine bottle) that by the time the oil was finished it was really really really hot from the chilli's! This time I picked a smaller bottle and left the chilli's out.
Once the bottle was washed and dry I filled it with some black peppercorns, a few cloves of peeled garlic, fresh herbs I had on hand from the garden lemon thyme and oregano and extra virgin olive oil.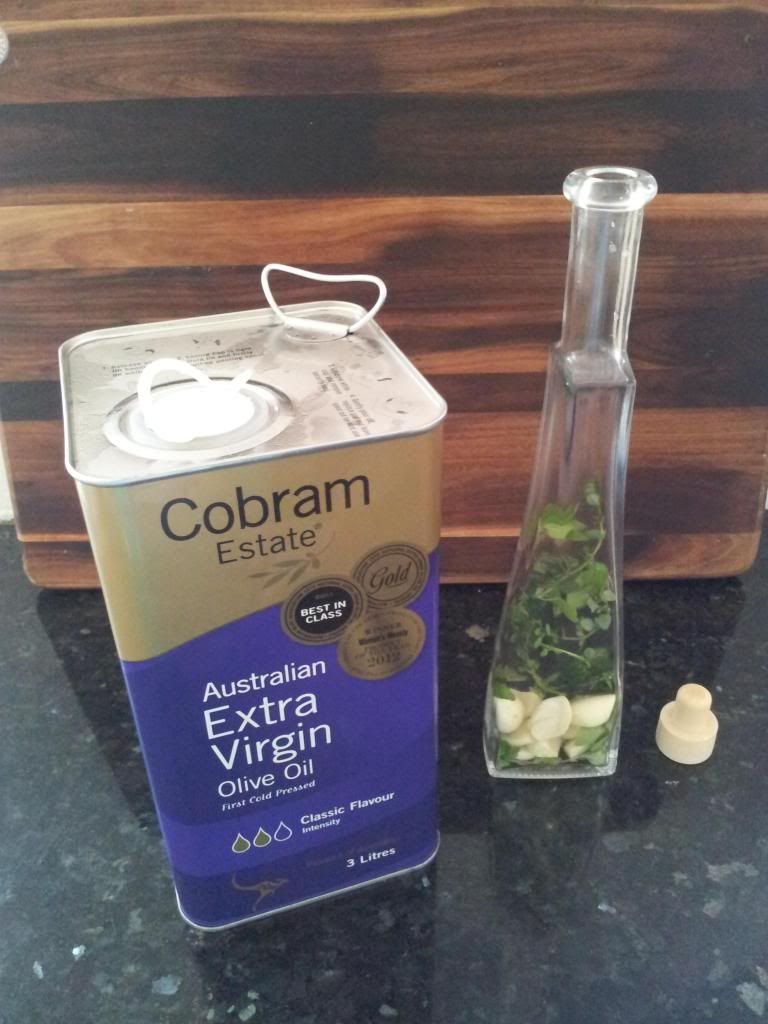 It's not recommended to keep fresh herbs and garlic in the oil for long due to water they can retain so we'll be sure to use this up pretty quickly in our cooking, salad dressing and dipping oil with freshly baked bread I plan to make on the weekend.
Have you made infused oil before?
What's your favourite flavour combination?
[All images my own]
Pin It Now!