The extra bench space I'll have to display things on is what is getting me most excited, I won't know what to put where! I don't want it to look cluttered and think that putting items on a kitchen tray or plate keeps them neat and tidy and in their right zones.
My coffee machine
can finally move from
the fish tank wine cabinet
and onto the kitchen bench by the sink. I want to put a tray next to it to display my espresso cups and collection of tea pots and the tea/coffee/sugar canisters. Turning this into a coffee station will be so much more practical and I won't be running from one side of the kitchen to get cups and the other to get the sugar like I am now.
I've also got my eye on a modern silver oil can (
like this Curtis Stone one
except a cheaper version if I can find it!) to sit next to the stove top with my new
Peugeot
Tahiti Salt and Pepper Mills I won thanks to
Real Living Magazine
7th Birthday Competition
. A pretty plate will probably work here if it's large enough. It will be so much easier to access these every day items right next to the cooker instead of going into the pantry.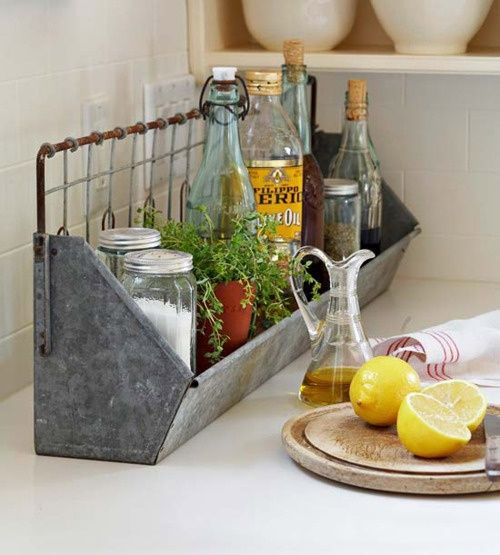 Is it just me or does everything look so much prettier on a tray?
Pin It Now!