I am imagining I'm writing this weeks letters at this fresh light and bright home office I'll be tapping away at the keyboard and staring out the window at that pretty view
Dear Autocorrect - I'd rather my one word be spelt wrong than your totally unrelated word added to my sentence.
Dear Bad Day
- I'm glad I found this quote
don't let a bad day make you feel like you have a bad life
it's so true but sometimes hard to take in when you're having a bitch of a day!
Dear Friends
- I need to find time to see you more ... dinners, movies and quiz nights are high on my priority list with you next month.
Dear Exterior Paint Stuff Up
- I felt like a right git painting the house
lime green
instead of
limestone
and I'm now $190 worse off. Note to self - don't make those amateur mistakes again and don't listen to the paint chick when picking colours!
Dear Interior Design Dreams
- I'm following my love of interior design and just enrolled in a 6 week, 1 night a week Interior Design Course. I'm really exiting about it and hope I learn a lot to turn my lil ole house into an amazing home.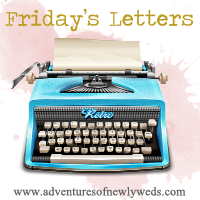 Pin It Now!