I'm hooked already and joining in again with the
Adventures Of A Newlywed
and this weeks
Dear Friday's Link Up Party
. I have met some lovely bloggers and look forward to reading everyones letters, it must be the snoop in me liking to hear about what everyone is up to in their lives!
Today I'll imagine I'm writing letters from this vibrant funky yellow home office space
Dear Flannelette Sheets
- With the nights getting colder you have no idea how good you feel to climb into bed with. Thanks for keeping me warm at night.
Dear Soup
- I've discovered when there's nothing in the fridge to eat I can throw some things together in a pot, blitz you up and call you soup. You will no longer be an overlooked dish.
Dear Library Books
- Every book on my
must read
list has been reserved by someone else and as a result I have been insanely bored with nothing to read and spending my travelling to and from work staring out the buss window drives me insane. I'm on a mission to find some more
must read
books this week.
Dear Buns Of Steel
- I know I said I would start to exercise months ago and work on those
buns of steel
. But I lied. I just can't keep up the motivation as much as I want to.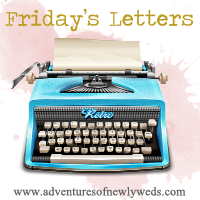 [Image via
my Pinterest
]
Pin It Now!