There's nothing like having a sneaky slice of bread straight from the bread maker while it's still warm and you butter it and all the butter melts in the bread and it tastes absolutely divine.
Mmmmm yum!
So I've been using
my bread maker
a bit more lately, last week I made
Cheese and Herb Damper
to go with a
slow cooked sausage and lentil stew
and this week I made
Sour Cream and Chilli Bread
to go with my chilli con carne and rice.
The
Sour Cream and Chilli Bread
was beautiful and soft with a hint of chilli at the end. I thought the sour cream would make it dense but it was quite the opposite it was light and fluffy and really soft on the inside with a crunchy crust on the outside.
Sour Cream and Chilli Bread
750g loaf in bread maker
80ml cold water
1/2 cup sour cream
1 tsp chilli powder
1 tsp salt
1 tbs brown sugar
1 tbs skim milk powder
1 tsp bread improver
440g plain flour
1 and 1/2 tsp yeast
Get all the ingredients out and get ready to get your bake on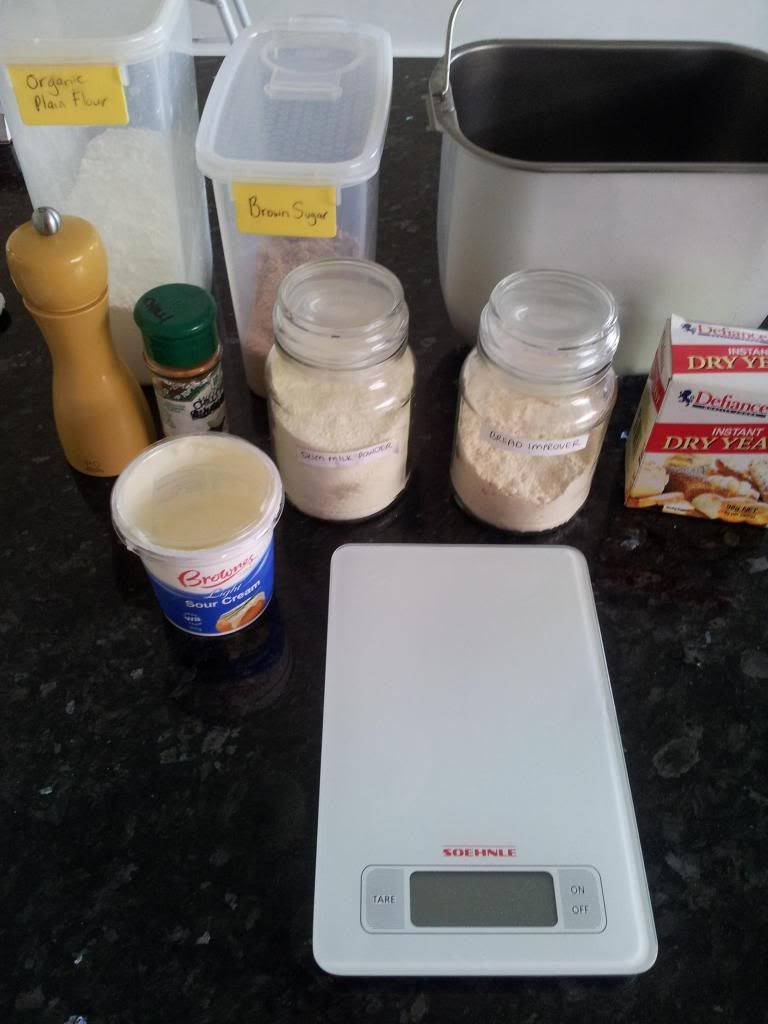 Into the bread maker pan place the water, sour cream and chilli powder
Followed by the rest of the ingredients in the order of the list above with the yeast going in last
A couple of hours later once its mixed, kneaded, risen and baked the bread will turn out like this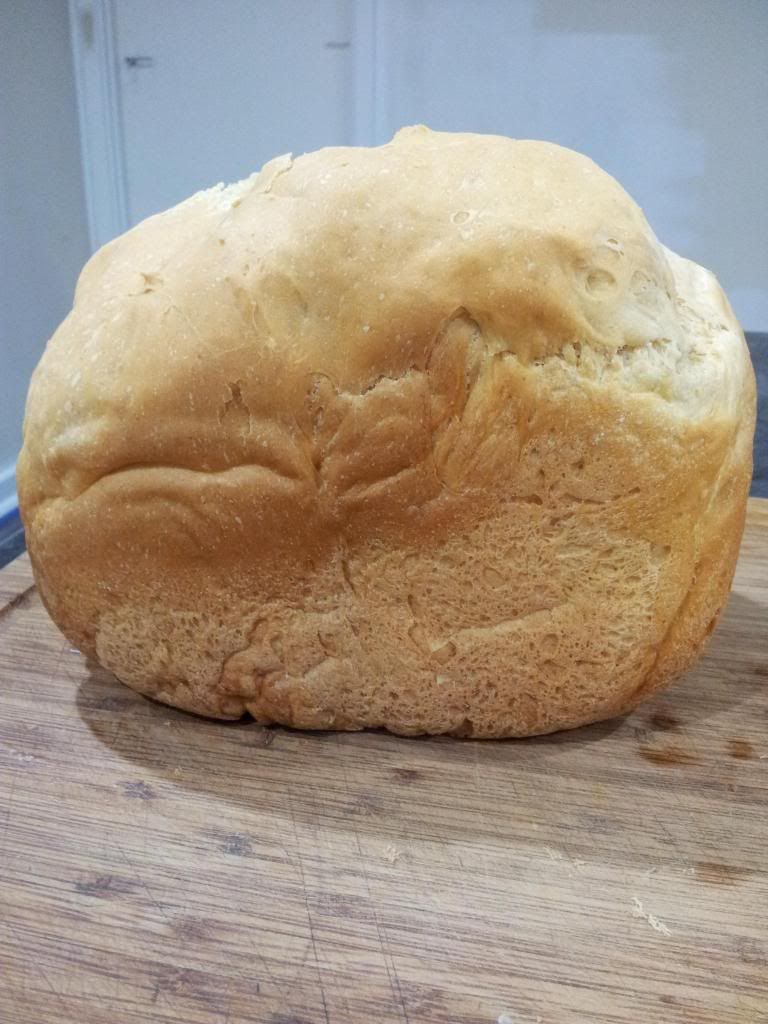 It was really easy to slice it had a firm crunchy crust and a soft and fluffy inside
It was the perfect bread to serve as an accompaniment to a Mexican inspired dinner ...
Chilli con carne and rice with a generous dollop of sour cream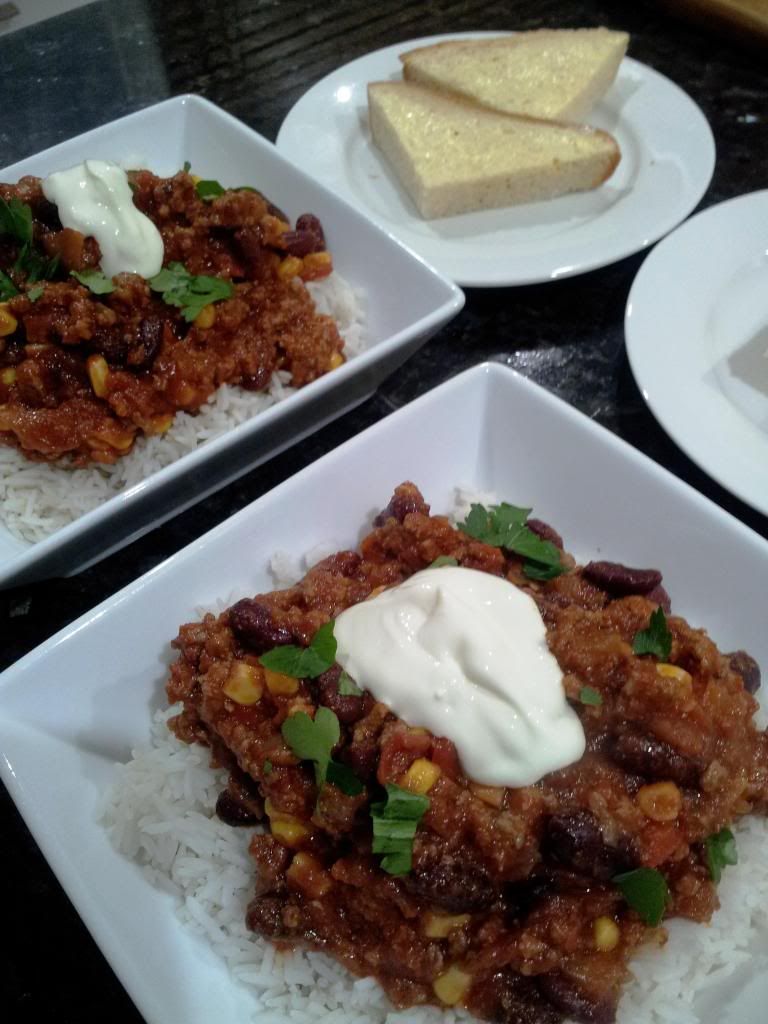 What's your favourite type of bread?
Pin It Now!