The
long awaited clock and art wall
project has now been hung up on the wall between the kitchen and dining area.
I was a little worried about it's eclectic look clashing with the contemporary set up of
the dining area
but I think it works well ... it adds interest and personality and will definitely be a talking point at the dinner table!
Since I first started creating the
clock and art wall
I have been adding and taking away
art, frames and clocks
from the design and playing with the layout so many times that I just couldn't bare to change it any more!
Then when Mr P went to hang them up we changed it around a bit more again and I'm really happy with how it has turned out.
This is how my art and clock wall project came together ...
The final collection and layout ready to hang

Mr P drew a line from the bottom of the light switch and worked our way upwards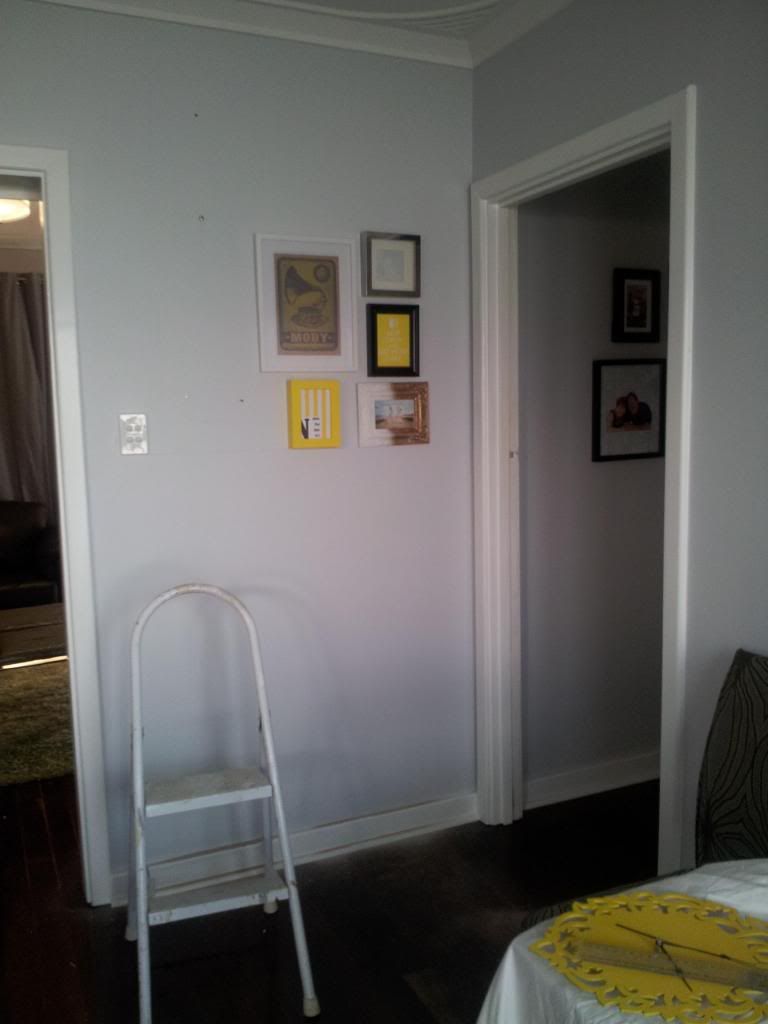 Frame by frame they were added to the wall
I tried to evenly space the colours by placing them diagonally to one another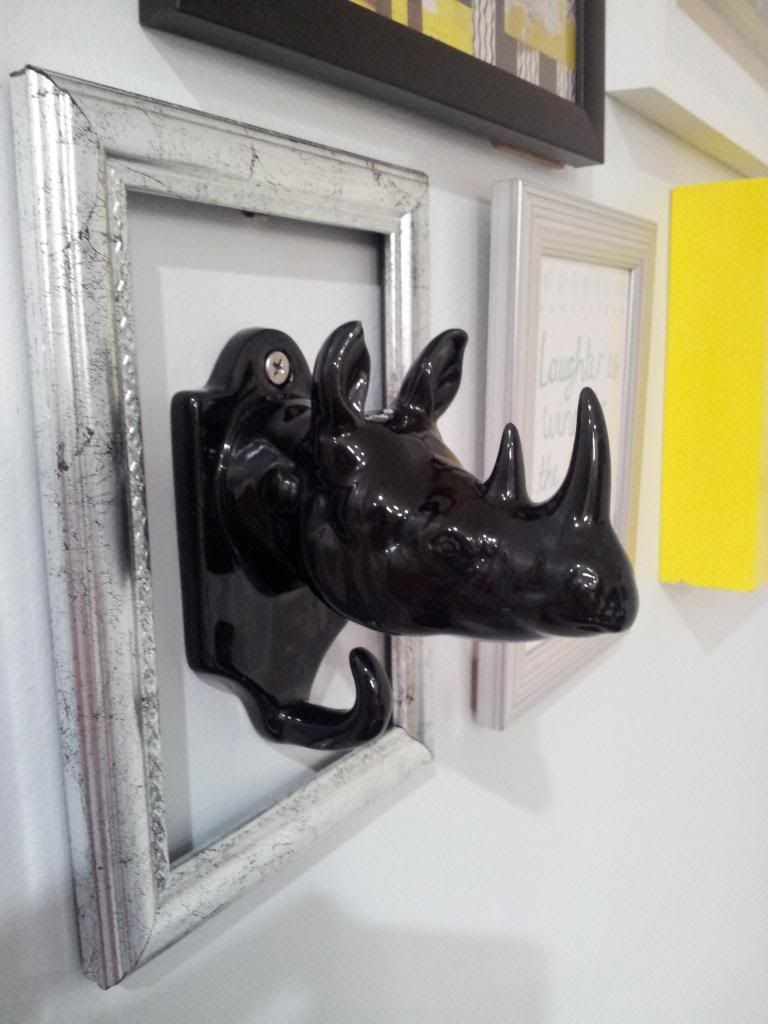 My favourite is still the rhino hook I got from Typo
The top of the wall
The middle of the wall
The bottom of the wall
The finished art and clock wall project
I'm really liking how it has come together and have had so much fun creating this gallery style wall.
I haven't spent a lot of money either a lot of the pieces I already had and just reused them and some of the art was hand made and free. Just goes to show what you can create with a bit of time and imagination.
Source list:
$20 Silver clock, Target
$10 Yellow clock, Sportsgirl
$0 Playboy bunny art, Gift
$12 White frame, Ikea
$4 Silver frame, Myer
$0 Wallpaper DIY
$4 Black frame, Reject Shop
$3.30 Keep calm and eat more cake card, Typo
$0 Black frame, gift
$0 Patterned paper from magazine DIY
$0 Two silver frames, gifts
$15 Rhino head, Typo
$5 Yellow frame, Sportsgirl
$0 Nobody puts baby in a corner, DIY
$7 Gold and white ombre frame, Typo
$0 Art card of girls having a food fight
$135.30
What do you think of the art and clock wall?
Sharing with link parties:
Pin It Now!