Meet
Lexi
our new addition
to the Jarrah Jungle household!
Lexi's
a Rottie x Staffie and 1.5 yrs old. I wanted a Rottweiler as I had 2 pet Rotties growing up on the farm and they are such smart confident dogs and Mr P likes Staffies, so
Lexi
was a perfect mix of both.
Lexi
is our first child in the house ... she cries by the backdoor when she hasn't seen us for a while, she chews everything in sight and especially likes my garden supplies, she is learning how to fetch the ball and bring it back, not to mention needing constant affection love and attention.
If that's not training for kids I don't know what is!
Lexi
was found wondering the streets and taken in by the
RSPCA
last month. She was most likely mistreated as she's scared of men and pretty shy and timid. Mr P and I have visited the
RSPCA
a few times looking for a dog to rescue.
Lexi
was cowering in the back of her kennel and wouldn't even come forward for treats. We took her for a walk to see how we would bond with her and then asked to put her on hold so we could think about it a bit more.
The lovely ladies at
the centre
told us she would need lots of love and patience to become confident again and we had to decide if we were up for the challenge and responsibility ... being first time parents and all it was a very big decision to make.
Yes
Lexi
was going to be a bit of work but we knew that she would absolutely love our big backyard and we could give her a fantastic life. So we doggie proofed the backyard (or so I thought!), fixed fences, mowed the lawn, bought her a big bed and blankets, food, toys, collar, lead, etc you name it!
We went back the next day to pick
Lexi
up and $500 later took her home with us. Then we had our
Lesson No. 1 in patience
.... it took us well over an hour to coax her out of the car! Thankfully some leftover Xmas ham did the trick eventually!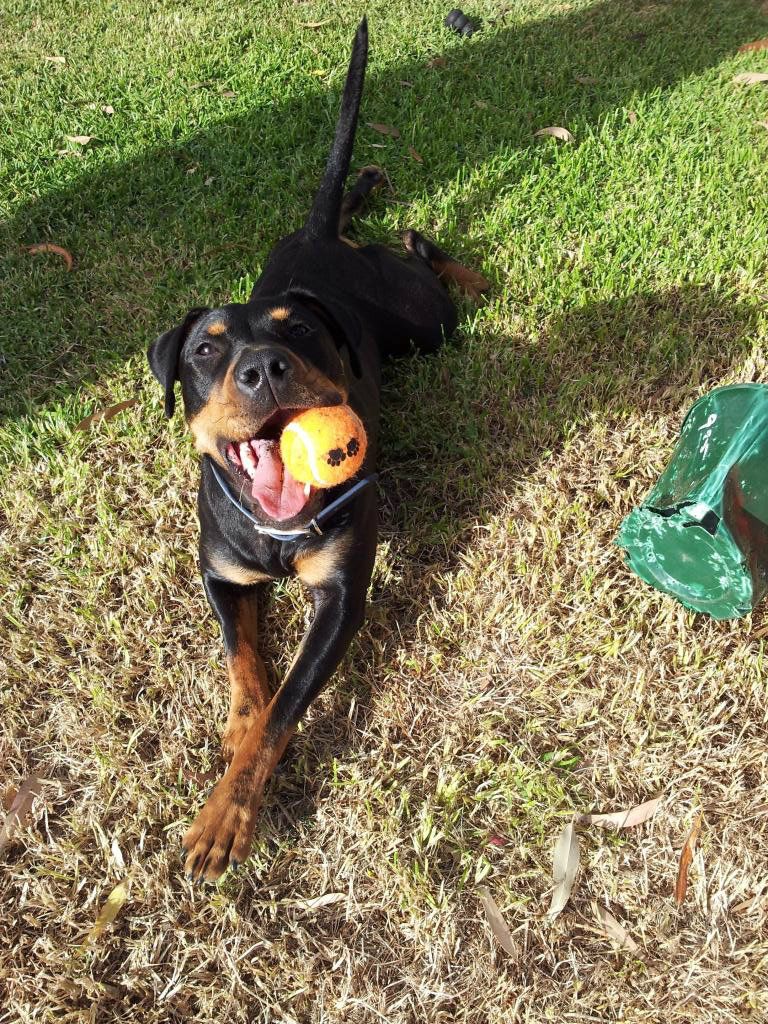 Lexi
is a real girly girl and absolutely loves women and on her first trip to the park this weekend she went trotting up to all the girls which Mr P thinks is a fantastic pickup charm ... if only he was single!
Only 1 week on and
Lexi
already has a list of doggie dates lined up.
Lexi you're going to be a real heart breaker xx

Pin It Now!