I'm linking up my Friday's Letters over at the lovely
The Sweet Season
today why don't you head on over
here
and link up some letters too.
I'm imagining this weeks letters are written from this relaxed spot right on the beach front ... I don't think I would get much writing done with that gorgeous view.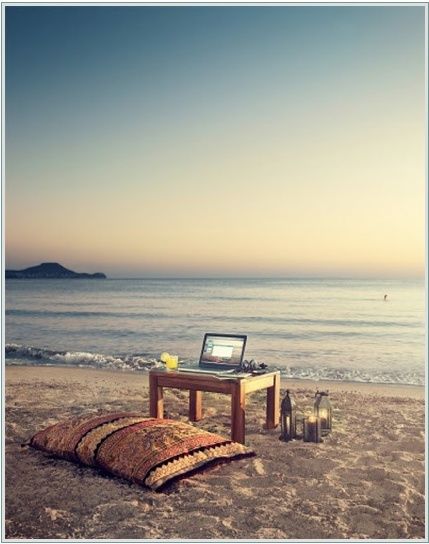 Dear April
- Last month was so crazy busy with
family Birthdays and study
taking up all of my time. April you can just cruise on in and stay a while please.
Dear Lexi
- Week 12 and you've been a little under the weather this week poor lil pooch. My home made mix of tea tree oil and water hopefully helps sooth your skin. Feel better soon.
Dear Decor8 ecourse
- After
4 weeks of study
I've finished the BYW course and man do I feel invigorated to chase my dreams and turn them into reality. Watch this space!
Dear Blog
- I've spent hours making changes to the layout, my bio,
about me
and
contact pages
and adding new page tabs for a
House Tour
,
Entertaining
,
Craft
,
Travels
and
Books
.
I'd love some feedback from my lovely readers
- what do you think of the new look?
Dear 30th Birthday Party - Karaoke, jukebox and slushy machine some of the things on the menu tonight for a friend's 30th Birthday party. I'm putting my dancing shoes on!
Dear Wedding - I don't know how a bride gets ready for a wedding because I spend weeks planning my outfit, the present, etc and I'm just the guest! I still have nothing to wear tomorrow to my friend's wedding .... Oh well all eyes will be on the bride anyway!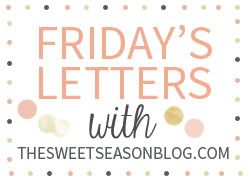 Head over here to join in Friday's Letters
[Image via Pinterest
here
]
Pin It Now!