We need to buy a lot of appliances for
the new kitchen
:
Oven, Stove top, Range hood, Microwave and Dishwasher
and while we're at it we'll probably buy a new
coffee machine, kettle and toaster
too as these are a bit worn out - the coffee machine is possessed and turns itself on and starts leaking water everywhere it's a little scary and the kettle leaks which is kind of dangerous too!
The lure of shiny silver appliances has been around for years now for everything from fridges to microwaves to kettles. But the plain ole faithful white shouldn't be overlooked as it will blend in better with white cabinetry.

White Vs Silver debate
We already have a fridge -
a silver double door fridge
which was our housewarming present for ourselves when we moved in. It's been our best purchase to date it has filtered water and ice and a pop down flap at the front where the most used items like milk
phfft ok beers and wine
sit for easy access without having to open the fridge doors.
As for the rest of the appliances I was going to jump on the silver bandwagon and get all shiny silver appliances except I realised for the dishwasher this would be sitting
in a bank of white kitchen cupboards
so a silver appliance will really stand out. If the dishwasher was white then it would blend in and make the cupboards look more streamline.
The
oven, microwave and range hood
will be on the same wall as the silver fridge so having all silver appliances will look good in
this cooking area
. The overhead cabinets have a silver edge to the cabinets with glass door panels so this is definitely going to be a shiny silver zone.
Silver microwave is the colour of choice
The
stove top
will sit on the
black granite bench top
so we have chosen a black ceramic base rather than silver so it blends in and disappears into the bench. I'm toying with the idea of having a silver and black
range hood
to sit above the stove top to match in with it.
Stove top with a black ceramic base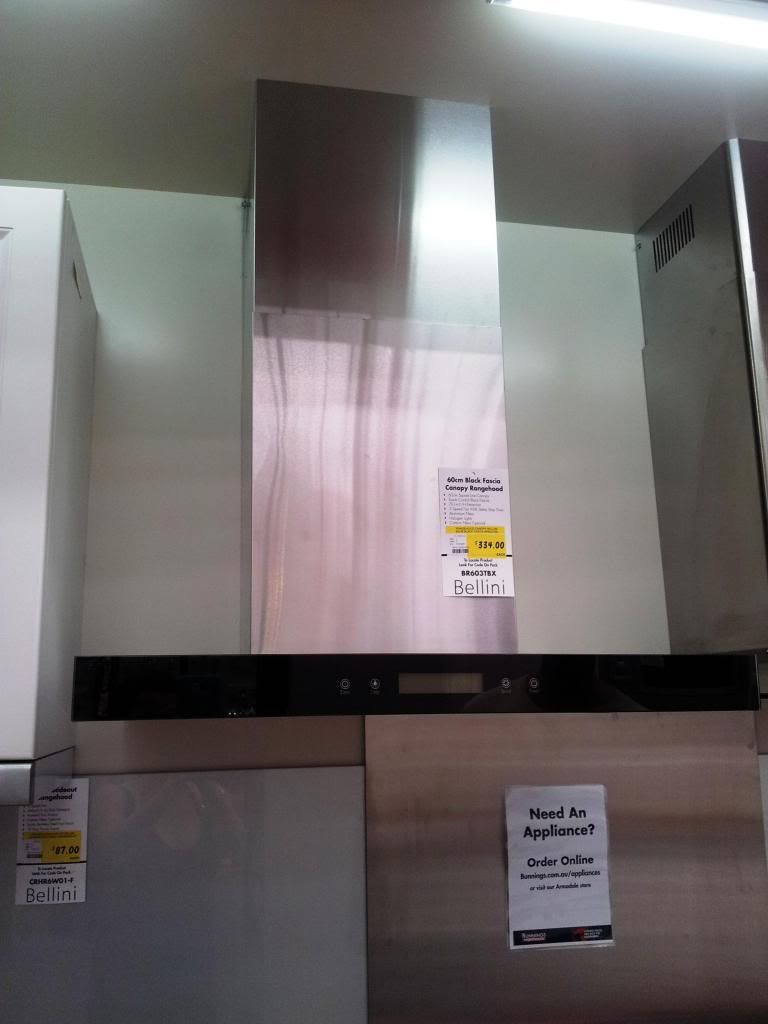 Range hood in black and silver
So that's some of the colour choices for the appliances - we have purchased our
oven and stove top
but we're still deciding on the rest.
Surprisingly I haven't found a lot of useful reviews of the appliances we were looking at buying so I intend to share some decent reviews about them to help out anyone else wanting to buy appliances. One of the main reasons I started this blog was to share my insight into the projects we do as I often couldn't find the information needed no matter how hard I searched Google so I plan on paying it forward and giving out as much as I can to my fellow readers.
What are your thoughts on White Vs Silver appliances?
Pin It Now!