I'm imagining my letters are written from this calming office space I could almost get lost in that wallpaper of woods but I'm sure my hot chocolate will keep me awake.
Dear Mental Health Day - I need more days at home in my PJs doing nothing but watching daytime tv and eating chocolate. MHD are good for my soul.
Dear Patterned Tights - You make a boring outfit look exciting and with so many styles to choose from. You have been my Winter staple.
Dear Garage Door - I waited 6 weeks and you were finally being installed until it was discovered you were the wrong size. Seriously guys make that door properly this time you have 1 week that's 7 days or there'll be trouble.
Dear Bomb Fire Party - Nothing says goodbye to Winter like being on my parent's farm down the paddock with a glass of wine and toasting marshmallows by the fire. Bring on Saturday!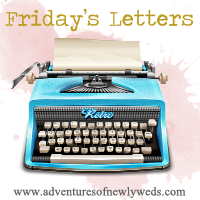 Pin It Now!